Court Doll Master Hisashige Ito XII Museum
Greetings

It is a great honor that a museum displaying my work is opened at the scenically beautiful Surugadaira, Shizuoka facing Mt. Fuji. Born into a family which has created and presented GOSHO NINGYO, court dolls, to the Japanese Imperial Family since the Edo period, I have succeeded the name HISASHIGE ITO XII and have continuously striven to preserve the tradition, whilst at the same time innovating. On display, together with the adorable court dolls, will be the GOFUN TAKAMORI KINSAI E. I hope that this exhibition will present the courtliness and elegance of Kyoto tradition. I sincerely wish you enjoy the visit to Court Doll Master Hisashige Ito XII Museum.

Court Doll Master
Hisashige Ito XII
Exhibition
Spring Exhibition 2023
From 1 April to 23 May 2023

Prior timed-entry booking is required.
A timed reservation is required to enter our museum to ensure that your visit can take place in the best and safest conditions. Please make a reservation by email in advance and select a time slot of 11.00am, 1:00pm or 3:00pm.

Closed: Wednesday & Thursday
News
14/11/2021 Renewed website and email address

Please also visit and 'Like' us on Facebook to get seasonal greetings and more information.
The Opening
Welcome to Court Doll Master Hisashige Ito XII Museum.
From my youthful days, I have had the opportunity to travel worldwide, and have lived in Europe, Africa and Asia with my family. I observed that people appreciated Japanese diligence and politeness. I believe that this unique quality - "Japaneseness" has been fostered as a culture over a long period of Japanese history in daily life. Upon returning to Japan, I took up Japanese tea ceremony to further deepen my understanding of Japanese culture. At the same time, I dreamed of conveying this wonderful culture to the world.

Around this time, my wife and I visited temples in Kyoto and houses of feudal lords in Kyushu to view court dolls made by generations of Master Hisashige Ito. We have been honoured to be closely acquainted with Master Ito's family. Master Ito's family are also fond of this beautiful land that offers a grand view of Mt. Fuji and picturesque Suruga Bay. Though within easy reach from both Kyoto and Tokyo, nature is rich and abundant, and the food is excellent. Hence, the museum was to be opened in this particular location. It is my wish to present an opportunity to further introduce the work of leading court doll maker Master Hisashige Ito XII's, together with Japanese culture.

The museum's concept is "embracing court dolls according to each season, five major seasonal festivals, and the culture." There will be displays of court dolls seasonally presented in such manner to show that the dolls are part of everyday life in Yushin-an. You are also able to view the most recent works of the Master at Gallery Tsuru.

With the splendid view and an opportunity to experience the traditional art of tea ceremony in its seasonal preparation, I sincerely hope that you enjoy the beauty of Japanese culture. We look forward to receiving you here.

Director
Koji Kaneda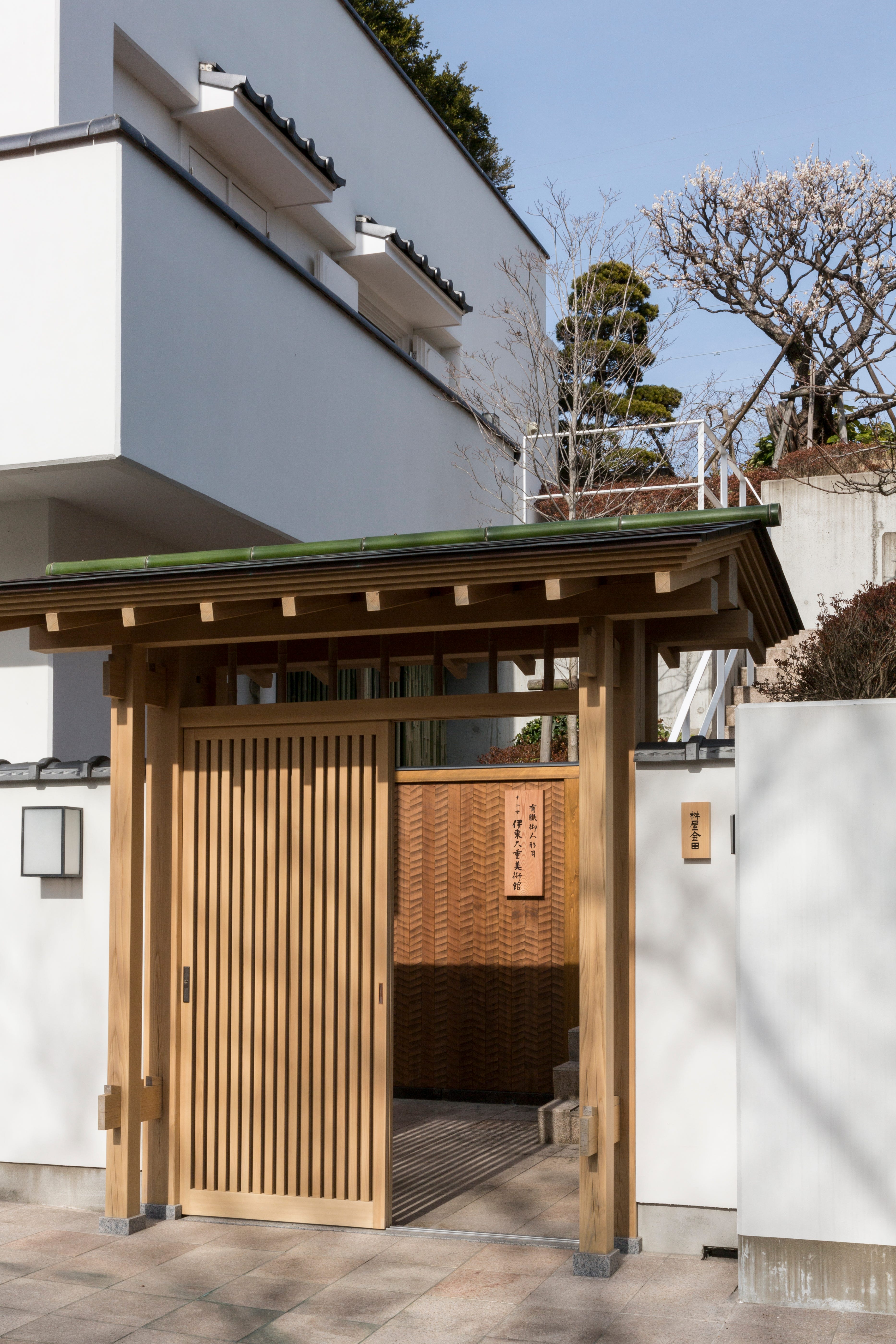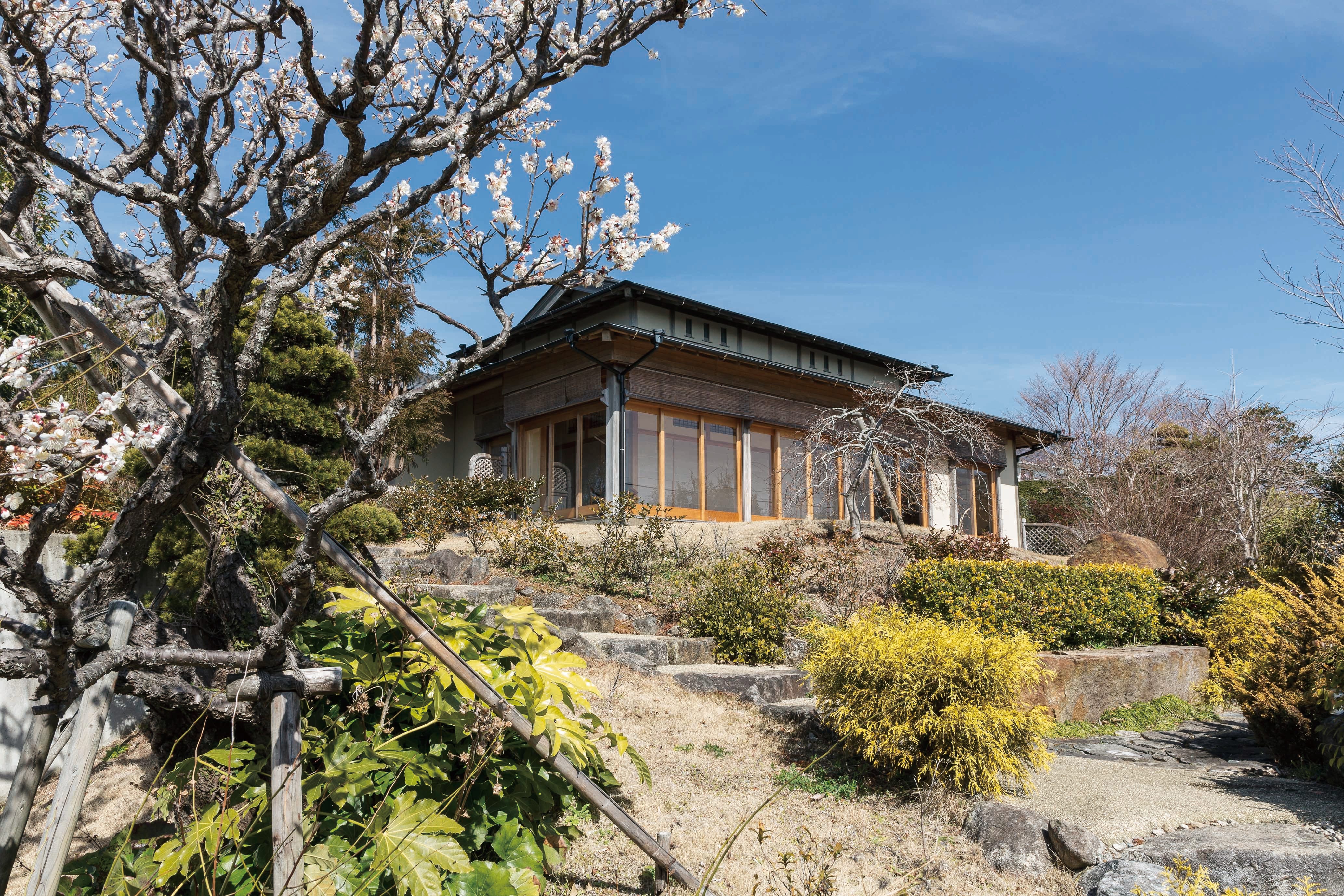 About the Museum
Court Doll Master Hisashige Ito XII Museum opened in the Spring of 2018 with the approval of Master Hisashige Ito XII. It is situated between Tokyo and Kyoto, at the foot of magnificent Mt. Fuji which is symbolic of Japan.

The museum consists of two areas, YUSHIN-AN(友信庵) and GALLERY Tsuru(京室 鶴). Yushin-an is in the traditional Japanese style and the eight-tatami mat Japanese tea room offers a panoramic view of Suruga Bay, Izu peninsula and the Hakone mountains. The garden enclosed by fruit trees is designed in the image of a boat rowing out to the Suruga Bay. Yushin-an will exhibit court dolls of Master Hisashige Ito XII owned by the museum, together with the GOFUN TAKAMORI KINSAI E work, corresponding to each season.
Gallery Tsuru is on the second floor, through the Sukiya gate. Newly created court dolls by Master Hisashige Ito XII will be on display here and available for purchase. The interior of the museum is the work of Nakamura Sotoji Construction, the master builder of Japanese sukiya style architecture.

This museum is under the direction of Masuyakaneda Co.,Ltd and aims to be a place that communicates Japanese culture to the world.
Origin of the premises
Tomonobu Nakamura(1926-2009), museum's director's father-in-law, was a businessman keen to realise international goodwill and launched the Nakamura scholarship in Wanganui, New Zeland to encourage students to have the opportunity of international cultural exchange. For this, he was awarded The NZ Order of Merit by Queen Elizabeth II in 2004. It was his cherished hope to create a place in his beloved orchard that would accommodate guests from overseas. After his death, Yushin-an was built as a guest house in 2011, and then opened as a museum in 2018.
About Master doll maker Hisashige Ito
The Ito family dates their origin to a family that ran a pharmacist named Masuya Shogoro back in the beginning of Edo period. Around Kyoho period in Mid-Edo period (1716-1735), the then-master Masuya Shogoro who was skilful and exceptional in doll making, altered the family business to doll making. Establishing himself as a doll maker, Shogoro began his career. In recognition of his great skill, he was commissioned to create "Izumi Kojiro Chikahira", a figure of the protective god of Gion Naginata Hoko in Kyoho 11(1726) . He also created a doll portraying a child cutting medicinal plants with a scythe. This doll named "Kusakari Douji" was made with the intent to prevent illnesses and became a guardian deity for the family. This is the origin of the Ito family as a doll maker.
In Meiwa 4 (1767) the 3rd Shogoro who devoted himself to making court dolls was given the master doll maker's name "Master Doll Maker Hisashige Ito" by the Emperor Gosakuramachi.

Since then, generations have dedicated themselves to doll making. In Kansei 2 (1790) the then-master Hisashige Ito was bestowed with a special seal, "Juurokuyou Kikkamon In" (a seal bearing the Imperial chrysanthemum crest with sixteen petals) by Emperor Kokaku to endorse dolls that were made with divine skill. The Ito family have since handed down the name Master Doll Maker Hisashige, together with the divine skill approved by the Imperial Palace.
Doll masterpieces made by the 12th HISASHIGE ITOH mainly collected by:
The Imperial Palace, the Crown Prince's Palace, the House of Prince Akishino, the House of Prince Mikasa, Kyoto Imperial Palace, the Daisyoji Temple, Hokyoji temple, Reikanji Temple, Rinkyuji Temple, and Hokkeji Temple.
The national history and folklore museum, Asuka library of National Nara cultural asset research institute, Mie prefectural Ise Saigu shirine museum, Nijo-jo castle in Kyoto, Kyoto University international exchange hall, Kitakyusyu municipal Kanmon strait museum, kirigaoka Academe, and Ogura Academe.


GOSHO NINGYO collected, repaired by the 12 the HISASHIGE ITOH:
The Kyoto national museum, Kyoto prefectural library, Shigure-tei archives of the Reizei family, the head family house of the Tokunaga (Tokyo Metropolitan history & culture foundation), house of Mito Tokunaga family (Mito museum), house of Hitotsubashi Tokugawa family (Ibaraki prefectural history museum), house of Satsuma Shimazu family (Kagoshima prefectural Syoko Syusei-kan), house of Kaga Maeda family (Kanazawa Seison-kaku), house of Hizen Matsuura family (Matsuura historical museum), and the Atlanta municipal museum, U.S.A.
About the Court dolls on exhibit
Court dolls were created and perfected in the mid-Edo period (around the 18th century) and are noble dolls that were displayed at the Imperial Palace's celebrations such as a birth or a wedding. They were also presented to the aristocrats and feudal lords when they paid a visit to the palace.

Their characteristics are three heads high round figure, and its translucent white surface. From its features, it was once called "large-headed doll" or "three part doll." But by the time of the Meiji period when it became in much demand by the Imperial Palace, court nobles and monzeki, the Buddhist temples of Imperial or aristocratic lineage, these dolls were referred to as Gosho Ningyo - court dolls.
Since the first master Shogoro, the Ito family have used the wood carving method to create court dolls. Paulownia wood is dried over a period of more than thirty years, thus the wood is inherited over generations to secure and preserve quality wood. The paulownia wood is finely carved in every detail, then it is applied with layers of gofun. Gofun is made by grinding the inner shell of oysters, which is applied, then polished, and again applied and polished for about fifty times, finally leading to a polished white surface. It will take roughly a year from carving to polishing, and at times as long as three years.

With the history and gracefulness it carries, the court doll has long been considered the most formal and finest of all dolls. The adorable round figure of a young child bears an elegant expression of charm and dignity. Court doll is a true representative of Japanese dolls.
About GOFUN TAKAMORI KINSAI E
Several wooden boxes and plates painted with pigments dating back to the Nara period are preserved at the Shosoin, Nara (710-794)。 This tradition was passed on to the Imperial Palace, and noble furnishings were created with the method.
Based on this traditional skill, Master Hisashige Ito XII has applied his immaculate skill of using gofun, and has created a new form of beauty. Boxes, Hagoita (an often ornamental wooden paddle) or Kozuchi (an ornamental wooden hammer) made from paulownia wood, are painted with gofun in a raised way, then painted with gold and pigments. This is Gofun Takamori Kinsai E.

It displays an abundance of rich patterns which demonstrates the stunning and elegant Kyoto culture backed by a perfect craftsmanship.